Extra Lean and Light Cooler with Vacuum Technology keeps your drinks ice-cold for up to 6 days!
Supply is limited and the next production batch will not commence until February 2021. Preorder now while there is inventory.
Dam coolers is an outdoor company with a fun attitude and innovative approach to creating.
Our flagship product is our Hard Cooler which uses Vacuum Insulated Technology to keep its contents much colder for longer periods of time, while being lightweight and lower profiled to give a lean look. We like to describe it as Efficient, Versatile and Practical.
Or as we say at DAM Coolers; Light.Tight.Right.
This same ethos is embodied by all our other products. Our extremely useful Soft Coolers and our 2-in-1 Backpack cooler shout out those three words in every aspect of their design.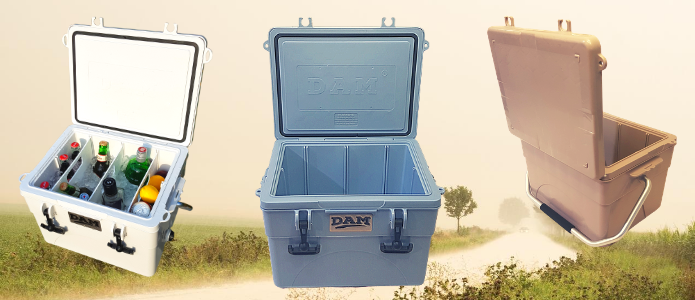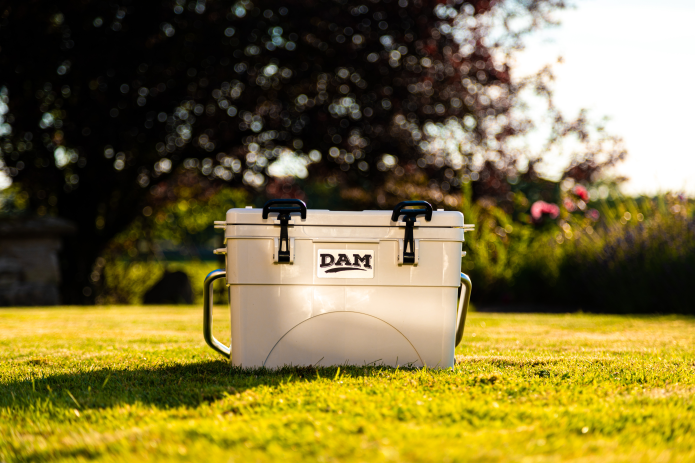 Focusing on performance and real value we made our hard coolers injection molded and not roto-molded - This lends itself to the efficiency in the design and manufacturing process which you will see that our pricing reflects.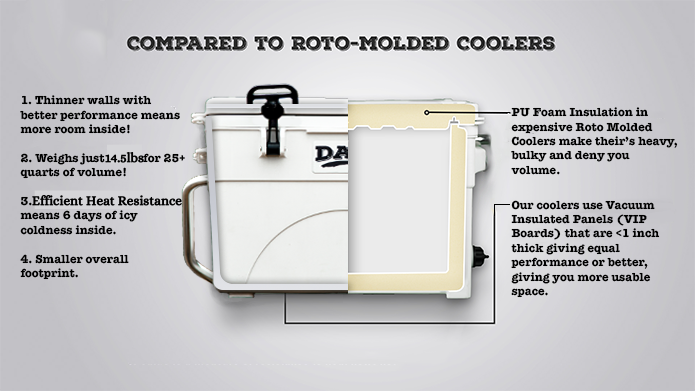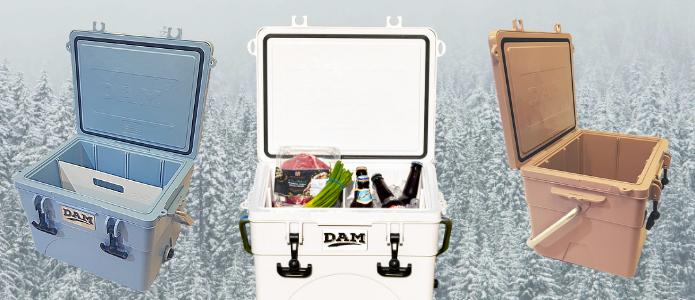 Using advanced Vacuum Insulated Panel technology we get a lot of performance while maintaining plenty of volume in a small package, the kind of oomph and space you will not see in more expensive coolers.

50% thinner walls or more, and up to 25% more volume!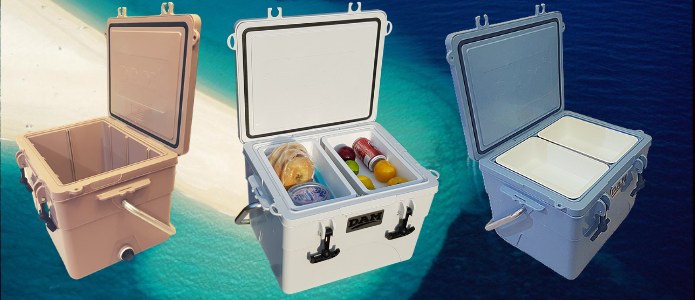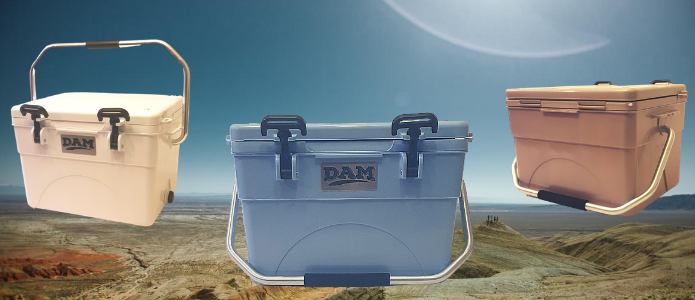 Since the early days of the first portable coolers, there have been all sorts of insulation material used to help them slow down temperature change. Sand, Foam, Down, Gas and Polyurethane (Roto-molded coolers) are a few.
 Some are better than others, but they all have their downsides. From hygiene to environmental impacts to weight, bulkiness and cost.
Our patented patent pending design uses Vacuum Insulated Panels. It is a form of thermal insulation whereby a gas-tight enclosure surrounding an insulation material has all the atmosphere within it evacuated.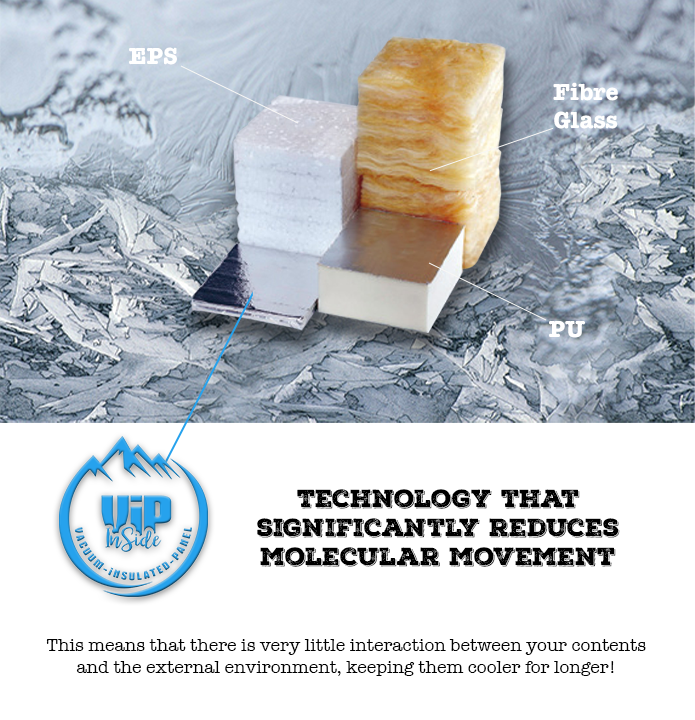 Vacuum insulation technology significantly reduces molecular movement of the air between gaps, reducing heat transfer by conduction (via contact), convection (via diffusion) or radiation (UV light and other wave forms). 
Because of this they have about one-fifth the thermal conductivity of the best conventional insulation and thereby 5 times the thermal resistance per unit of thickness.
With Ice Retention being the number one driver in the high-performance cooler market, it was a great opportunity to develop a cooler that met and outperformed the competition.  
The idea of DAM Coolers was born!
The cooler is also designed to be simple to use. Unique to DAM Coolers is the upside down D-Latch system, made to be ergonomic and easy on the wrists. 
Each time you bend down to grab a drink you will be greeted by a smooth, unique looking, easy to handle grip that you pull up towards you with 2 fingers supporting the lid with your thumb and then out,  to reveal your treasure inside.
Dust or wipe clean with a cloth dampened with water once a week. Be sure not to leave water spots on the surface. These water spots will dry and could possibly leave permanent marks. Clean stains/spots using the following steps: Dampen a soft cloth with a mixture of hot water and liquid dishwashing detergent. Wring the cloth as much as possible to remove excess liquid. Rub the surface lightly in a circular motion. Dry the surface immediately with a clean, soft towel.